The City and the City Festival | Food and fun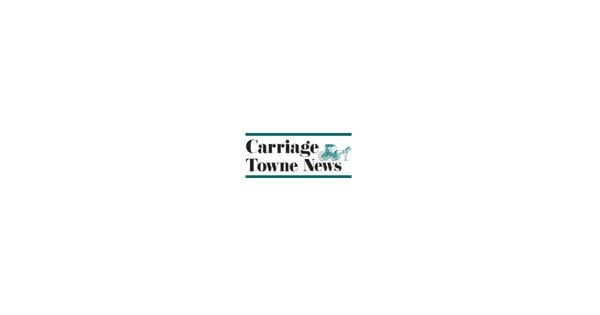 LOWELL, MA – The Town and The City Festival has announced its schedule by venue for the two-day music and arts festival on Friday, April 8 and Saturday, April 9 in downtown Lowell, MA. Two-day passes and advanced single-day passes are on sale now at www.thetownandthecityfestival.com.
Recent additions to The Town And The City festival lineup include Saturniids, Sinnet, Naomi Westwater, Layzi, ODB Project and SAVAK. Additionally, Gail Greenwood will join Tanya Donnelly and The Parkington Sisters as a special guest. Festival representatives also announced that due to renovation delays at Christ Church United, the church will unfortunately not be used as a venue this year. Subsequently, two new venues were added to the festival for 2022, Taffeta at Western Avenue Studios and 5th Floor at Mill No. 5 (two newly developed venues).
Designed as a walkable event, attendees who purchase one-day or two-day passes will have access to performances at all participating venues (subject to all age restrictions and capacity allowance). Other event spaces, bars, cafes and galleries hosting performances as part of the festival throughout the city center include Lala Books, Zorba Music Hall, Warp & Weft, The Luna Theater (at Mill No. 5), Gallery Z, Smokehouse Tavern, The Old Court, The Purple Carrot Bread Co., The Worthen Cafe, and Brew'd Awakening.
The Tanya Donelly and the Parkington Sisters/Will Dailey show will now take place on Friday April 8 on the 5th floor of the No 5 Mill. Robyn Hitchcock and Robin Lane will now perform at the Zorba Music Hall on Saturday April 9. The September 9 scheduled show featuring Screaming Females, Linnea's Garden and TVO moved to Taffeta at Western Ave. Studios.
Throughout 2022, the community will celebrate the 100th anniversary of the birth of Lowell native Jack Kerouac. Named after the novel "The Town and the City," Kerouac's first major published work, this year's festival features a performance block from Lowell Storytelling, showcasing Lowell's diversity, culture and daily life. promoting the true stories of residents.
Additionally, the "Visions of Kerouac" exhibit at the Lowell – Boott Cotton Mills Gallery National Historic Park will be open from 12 p.m. to 5 p.m. daily throughout the festival weekend. This unique exhibition is free and will include the return of the original "On the Road" scroll. The scroll in its entirety spans 120 feet and is one of the most extraordinary and beloved manuscripts in American literary history. On loan from The Jim Irsay Collection, the 24-foot portion will be available to view along with archival books, writings, personal items and photographs, including never-before-seen images of Jack Kerouac taken by another Beat pioneer Generation, Allen Ginsberg. like a collection of photographs by John Suiter.
The full schedule and additional information and updates can be found at www.thetownandthecityfestival.com.