Sultan builds hundreds of houses to cope with population growth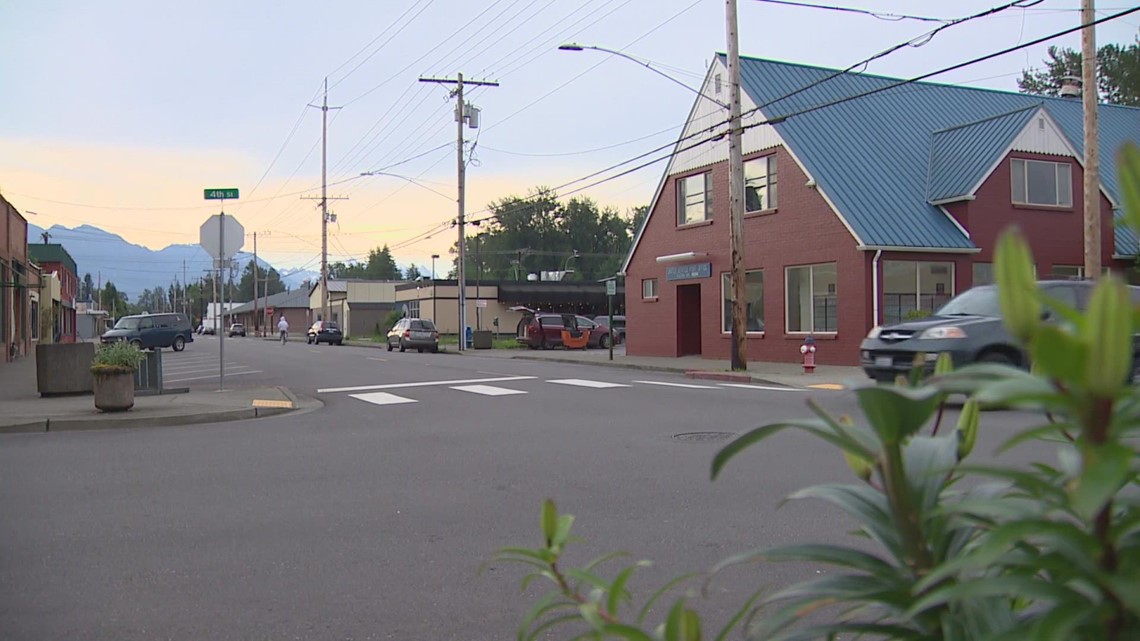 For years, Sultan sat at a growth rate of around 2%, but in recent years that number has increased to 10% with the construction of hundreds of new homes.
SULTAN, Wash. — Even with news that the housing market may be cooling, small towns are facing growing pain from buyers looking further afield to try and afford a home.
They face a double threat of exorbitant prices and rising interest rates.
Home prices in Seattle in March were up 21% year over year, with the King County median price home costing nearly $1 million. Meanwhile, mortgage rates are rising at the fastest pace in decades.
Less than a year ago, Casey and Angela Cline and their two children found a home in Sultan, Washington, which sits along Route 2 in Snohomish County.
"We love the mountains, love the area," Casey Cline said.
The housing market was a shock when they moved from Maryland to Washington for work.
"If you're looking at the same price range, like $500,000 to $600,000 here versus Issaquah, you're not going to get the same size and square footage in Issaquah as you do here," Casey Cline explained.
>> Download KING 5+, our new Roku and Amazon Fire apps, to watch live coverage 24/7
"Small towns like this have kind of been the overflow valve for the Seattle metro area," said Andy Galuska, director of community development at Sultan.
Sultan has been sitting around a 2% growth rate for years. But in recent years, that number has risen to 10%, with the construction of hundreds of new homes.
"I think the growth is a good thing in that it provides additional housing in an area that lacks it," Galuska said.
Population growth is accompanied by a surge of economic development.
"Three years ago, if you were on Main Street, where we are now, there were a lot of empty storefronts, and I was doing some sort of economic development work, and there were just no interested parties. ", explained Galuska. "Now, three years later, we don't have the space. We have people asking us to look for space, and we don't have it."
Candice Blair owns JB Fitness on Main Street in Sultan. She opened her newly expanded gymnasium in early 2022 to meet the needs of the growing community.
"We went from 2,500 square feet to 5,800 square feet," Blair said. "We had renovation plans and with the new growth in town we decided it was the right time."
But a big problem for Sultan is congestion on Highway 2, which was a problem long before the housing boom.
"The city is working with WSDOT, and we've applied for grants as well," Galuska said. "We started the US 2 Corridor Study where we looked at a plan for the entire corridor through the city."
For a small town like Sultan, growth can come with hesitation.
"It's a big stress for city staff, but also for the community because it's a big change," Galuska said.
But a fresh start for an old, small town isn't so bad.
"Things are a bit off the beaten path," Angela Cline said. "We really connected with each other here."
"They came here, and they love the feel, and we welcome them, and they welcome us into their lives as well," Blair said.
Even with signs of a market slowdown, Sultan officials are still confident that the growth rate will remain high.
"I think there's a lot of extra capacity that we need to build to keep things affordable for everyone," Galuska said. "There's still a lot of work to do, and I think we'll still see, you know, pretty strong demand for new housing even if things slow down."