Recent Incidents Reported at Jefferson | public safety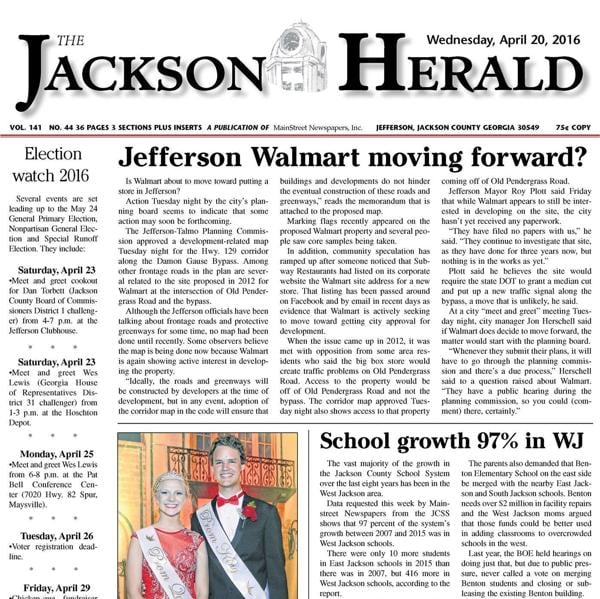 The following incidents were recently reported by the Jefferson Police Department:
walk-in news report where a woman believed someone had stolen her trailer door and chains and damaged the hitch.
lost/misplaced property on the highway. 129 where a woman reported that her purse disappeared after putting it down.
domestic dispute over River Mist Cir. where family members got into a fight and the incident allegedly turned physical.
information on Silverbell Rd. where someone reported that ash and debris from a fire had arrived on their property.
criminal trespassing and entering a car on Athens Street where a man reported a muffler had been removed from a vehicle, but was not caught.
stalking on Elrod Ave. where a woman thought an ex might be following her. She said the man constantly called and texted her and threatened her.
miscellaneous report on Peach Hill Dr. where someone reported that a vehicle was taken without permission.
information about Ronald Reagan Ln. where two people argued on social media and one of them asked for his contact details.
information about the street in Athens where a woman thought someone was following her. She suspects they might be family members of someone involved in a criminal case involving her family.
domestic dispute on Sycamore Street where a woman said a man followed her and banged her window as she got into the car.
information on Old Pendergrass Rd. where a shopping cart damaged a vehicle.
injury crash on I-85 where two people complained of chest and back pain after five vehicles sank.
miscellaneous report on Elrod Ave. where a mailbox has been damaged.
information about New Salem Church Rd. where a miner had an apparent explosion, pushing his mother, fighting with his siblings and knocking things off the walls.
information about Spratlin Dr. where a woman said a family member came to her house scaring the kids. The man later reported a custody dispute.
information about Toy Wright Rd. where a man felt threatened by co-workers and told officers that he "didn't want anything to come to gun violence". Later, he told the officers that he didn't want to hurt himself or anyone else.
enter the car on the highway. 129 where a man said someone took his bag from his vehicle. The bag contained credit cards, a gun and a large sum of cash.
information on Lee Street where someone reported without an appointment that a former employee had not returned a $5,000 camera and computer.