Public Security – week of March 11, 2022 | public safety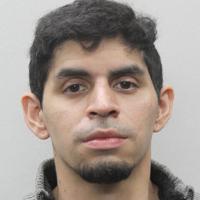 Man arrested for stabbing GMU professor
A 59-year-old man died on March 2 in a fatal stab wound in the 9800 block of Palace Green Way in Vienna.
Officers were called at 5.33pm to the intersection of Chain Bridge Road and Babcock Rd to a report of a man in the road with a knife. When the police found the man covered in blood, he threw his jacket on the ground. Officers observed a kitchen knife near the jacket as he walked away. Officers were able to take him into safe custody. The man was taken to hospital with injuries that were not considered life-threatening and placed under an emergency custody order for further evaluation.
While in hospital, the man was identified as Axel Buschmann, 26, from Vienna. Officers determined where he lived and, based on the blood on his clothing, responded to perform a wellness check at home. As officers looked inside the home, they saw a man lying on the floor and appeared unconscious. Officers entered the home through an unlocked door and found the man suffering from stab wounds to the upper body. Firefighters and paramedics responded and declared him dead at the scene.
Initially, the victim, Michael Buschmann, from Vienna, resided at the home with his wife and son, Axel. Axel and Michael were the only two at home when Axel stabbed his father and then left. Detectives continue to investigate the circumstances leading to the knife attack. Axel has since been charged with second degree murder. He was released from the hospital on March 5 and taken to the adult detention center.
Detectives are asking anyone who may have information about this incident to contact them at 703-246-7800, option 2. Tips may also be submitted anonymously through Crime Solvers by phone – 1-866-411-TIPS (866-411-8477) .
Victim specialists from the Victim Services Division of the Major Crimes Bureau have been assigned to ensure that the victim's family receives the appropriate resources and assistance.
This is the fifth homicide of the year in Fairfax County. Year-to-date, there have been two homicides at this point in 2021.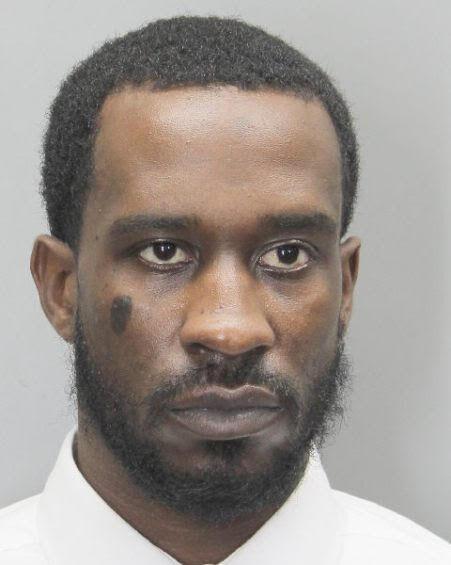 Man arrested for fatal shooting in Centerville
Fairfax County Police detectives have arrested and charged a 31-year-old man in the February 21 fatal shooting of Amaru Amin Shabazz, 37, of Leesburg.
Detectives determined that Richard Kenneth Pearson IV, of Falls Church, was at the Centerville home the night of the shooting. Shabazz has arrived at the house to visit an individual residing there. Detectives continue to investigate the circumstances leading up to the shooting, but have determined that Pearson IV shot Shabazz several times inside the house and then left before officers arrived.
On March 3, following extensive interviews and review of evidence gathered at the scene, detectives obtained a warrant for second degree murder and use of a firearm in the commission of a crime. Detectives from the FCPD Fugitive Track and Apprehension Squad found and arrested Pearson IV on March 4. He was taken to the adult detention center and held without bail.
Detectives are asking anyone who may have information about this shooting to contact them at 703-246-7800, option 2. Tips may also be submitted anonymously through Crime Solvers by phone – 1-866-411-TIPS (866-411-8477) .
Sheriff's Office establishes behavioral health services for staff and families
Dr. Grace Davidson, a licensed professional counselor, recently joined the Fairfax County Sheriff's Office on a full-time contract to provide behavioral health services to the agency's 550 employees and their families. She continues her role leading the agency's Peer Support Team, which achieved accreditation in October 2021 from the Virginia Office of Emergency Medical Services. To maintain state accreditation, Davidson must hold quarterly team training sessions each year.
Davidson operates his practice out of Woodbridge. "What's unique and exciting is that my office is offsite," she said. "Staff can contact me without worrying about being seen entering or leaving. Confidentiality is crucial for an advisor to be trustworthy. She is also certified in telehealth, which further enhances privacy and convenience.
When Davidson advises law enforcement, she points out that they are everyone's 911 and asks who is there for them? "Who's your 911?" »
Although they are not professional counselors, members of the Sheriff's Office Peer Support Team are well-trained, empathetic, trustworthy, and always contactable active listeners. Team members have phones strictly dedicated to peer support and keep all contact confidential. If a team member feels that an employee's issues warrant the intervention of a licensed professional, they refer them to Davidson, who is also available 24/7.
Fairfax County Sheriff Stacey Kincaid is a longtime advocate for treatment and support for mental illness and substance use disorders. She expressed her gratitude for the work done by the agency's peer support team.
"It's hard for most of us to admit we need help, but the team under Dr. Davidson's leadership is helping reduce the stigma associated with behavioral health issues," Kincaid said. "Asking for help should never be seen as a sign of weakness."
Man arrested in Fairfax after grabbing his victim
City of Fairfax police officers responded to the 10500 block of Main Street on March 5 at approximately 11:50 a.m. for an assault.
The reporter said a male subject approached them from behind and grabbed their hand. Minor injuries were reported. Officers located the male subject nearby.
During the investigation, it was also determined that the subject was under the influence of alcohol. Angel Herrera, 34, of no fixed address, was taken into custody and transported to Fairfax County Adult Detention Center where he was charged with assault and battery and public drunkenness.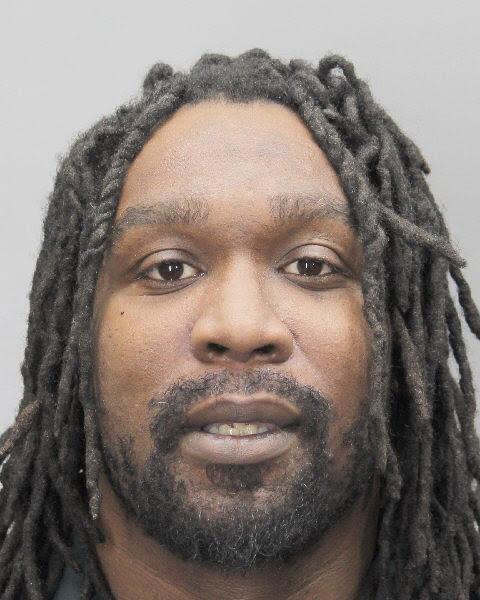 Fort Belvoir man arrested on active warrant
City of Fairfax police officers responded to a suspicious report in the 9500 block of Fairfax Boulevard at approximately 5:55 p.m. During the investigation, officers identified a male subject who had an active warrant out of the county of Fairfax.
Christopher Johnson, 40, of the Fort Belvoir area, was arrested and transported to the Fairfax County Adult Detention Center where the warrant was served. Johnson was held without bond.
An injured man in front of the courthouse
Fairfax County police say an injured man was found Tuesday in a parking lot at the courthouse complex in the 10600 block of Page Avenue.
Originally reported as a shooting, police now believe his injuries may have been the result of him jumping out of the garage.
The man was taken to hospital with injuries considered life-threatening.
North Carolina man arrested in Clifton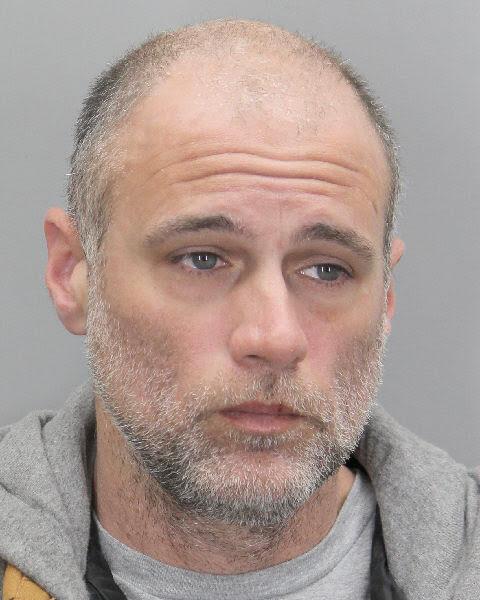 A man broke into three businesses in the 7100 block of Main Street in Clifton: Clifton Café, La Bella Luce Antiques and Senator Barker's office on March 3 at 9:20 a.m. and seized the property.
Officers located Larry Burnett, 40, of North Carolina at one of the businesses. He was charged with burglary, trespass, petty larceny and willful damage to property. Another outstanding warrant was also served.
DC man arrested after fatal accident
Virginia State Police are investigating a fatal crash in Fairfax County. The accident happened at 9:27 p.m. on March 5 on Interstate 495 near exit 174/Eisenhower Ave Connector.
A disabled Honda CRV was stopped on the westbound shoulder when it was hit by a Buick Verano. The impact of the accident caused the fire of the Honda CRV. The CRV had flares lined up behind it and its hazards flashing when hit.
Honda driver Katherine A. Reyes, 20, of Montgomery, Alabama, was sitting inside her vehicle when it was struck. She died at the scene.
Buick driver Devon L. Lesene, 31, of Washington, DC, suffered minor injuries in the accident. State police arrested Lesene on charges of DUI manslaughter, DUI, refusing to take a breathalyzer test, and shoulder driving. He is being held at Fairfax Adult Detention Center.