Public Security – week of April 29, 2022 | public safety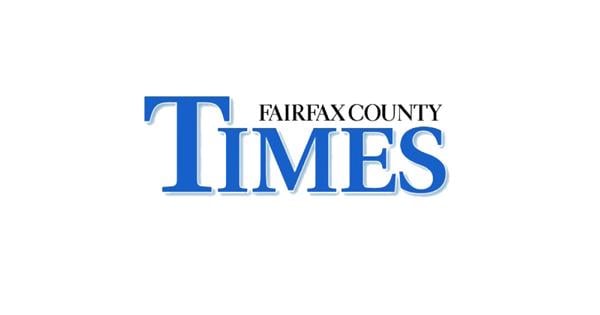 Dulles CBP grabs weed
There were probably plenty of upset Britons who weren't able to participate properly in the 420th day observance after US Customs and Border Protection (CBP) officers intercepted an insane amount of weed wacky bound for London last weekend at Washington Dulles International Airport.
Customs and Border Protection officers at Washington Dulles International Airport seized a total of 150 pounds of marijuana in 100 separate packages on April 16 and 17, all of which were destined for addresses in London.
During routine outgoing mail inspections, CBP officers seized 62 packages of marijuana on April 16 that weighed nearly 99 pounds combined and seized another 38 packages on April 17 that collectively weighed just over 51 pounds. The 100 parcels and 150 books were destined for London.
Residents across California were the most active head senders. CBP agents intercepted 80 packages of ganja from Golden State, 15 fridge packages from Las Vegas and five packages of sinsemilla from Seattle.
Although some states have taken steps to decriminalize possession of quantities of marijuana for personal use, bulk smuggling remains illegal. Additionally, possession and distribution of marijuana in any amount violates federal law.
Marijuana will be destroyed in a misty fire.
"The internet has essentially created a singular marketplace where consumers can buy anything from anywhere in the world; however, Customs and Border Protection reminds consumers and sellers that these transactions and goods must always comply with applicable U.S. laws," said Daniel Escobedo, Regional Port Manager for CBP Regional Port in Washington, DC.
CBP officers and agents seize an average of 4,732 pounds of dangerous drugs each day at our country's air, land, and sea ports of entry.
Electrical event causes fire at West Falls Church
Fairfax County Fire and Rescue and Arlington County Fire Services were dispatched to a reported house fire in the 7000 block of Lee Park Court in West Falls Church at approximately 1:28 p.m. april.
Units arrived at the scene of a one-story single-family home with smoke coming from a basement window. Crews quickly extinguished a fire in the basement. There was no extension of the fire to the first floor. No civilians or firefighters were injured.
No occupants were in the house at the time of the fire. The owner discovered the fire when she returned home and saw smoke billowing from the house. She then dialed 9-1-1. There were no working smoke alarms in the house.
Fire investigators determined the fire was accidental in nature and started in a basement bathroom. The cause of the fire was an electrical event involving the ceiling exhaust fan.
Four adults were displaced due to the fire. Red Cross assistance was offered but was refused. Damage from the fire amounted to approximately $56,250.
Alexandria police appoint new chief
City Manager Jim Parajon announced the appointment of Acting Chief Don Hayes as Chief of Police for the City of Alexandria, effective April 18. Hayes has served as interim chef since June 2021, succeeding chef Michael L. Brown, who retired in 2021.
"Chief Hayes' 40 years as a leader and public servant of the Alexandria Police Department, along with his deep commitment to our community, make him the right choice to serve Alexandria as Chief of Police," said Parajon. "His experience and connections throughout our city will be invaluable in our work to protect and serve all, and improve the relationship between our police department and the community. Additionally, the trust he has within the Alexandria Police Department will serve our officers and our community well as we continue the critical work of recruiting new police officers and retaining and supporting those who choose to serve in this vital capacity.
Hayes joined the Alexandria Police Department in 1981 and rose to the rank of sergeant in 1996, overseeing the community policing and internal investigations sections. In 1999, Hayes was promoted to lieutenant and headed the Special Operations, Information Services, and Utilities Divisions. He was promoted to captain in 2013 and served as a patrol commander, in addition to leading the parking enforcement, traffic, special events and community relations divisions. He was promoted to deputy chief in 2019 and has since used his vast experience to oversee all parts of the police department.
Alexandria men charged with possession
Officers found two men smoking marijuana in a communal laundry room in the 7100 block of Fairchild Drive at 6:05 p.m. on April 20.
Further investigation revealed that the men were in possession of a stolen firearm and programmed I/II drugs. One of the men provided officers with false information.
Wilson Coto-Cornejo, 18, of Alexandria, has been charged with Possession of a Schedule I or II Drug, Possession of a Stolen Firearm, Possession of a Firearm Containing a Schedule I or II and fake IDs from law enforcement. Kevin Lemus, 18, of Alexandria, has been charged with Scheduled Drug Possession I or II.
House fire in Mount Vernon caused by an electrical event
The Fairfax County Fire and Rescue Service and the Fort Belvoir Fire and Emergency Services Department responded to a reported house fire in the 3700 block of Nalls Road in the Mount Vernon area of ​​the county. from Fairfax around 2:53 p.m. on April 20.
Units arrived at the scene of a two-story single-family home with smoke visible from the front door. Crews quickly located a small fire in the basement and extinguished it. No civilians or firefighters were injured.
An occupant was at home at the time of the fire. The occupant noticed smoke coming from the basement of the house. She then self-evacuated. Her husband called 9-1-1 from another location to report the fire. Smoke alarms were present and went off after the fire was discovered.
Fire investigators determined the fire was accidental in nature and started in the basement bathroom. The cause of the fire was an electrical event involving a hair dryer.
No occupants were displaced due to the fire. Red Cross help was not needed. Damage from the fire amounted to approximately $37,500.
Annandale man arrested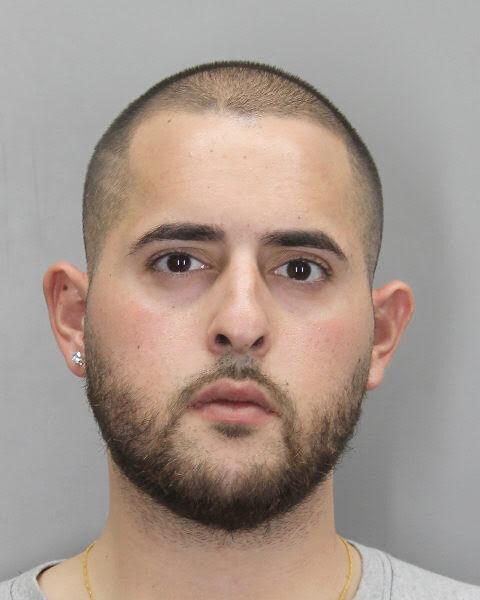 A 28-year-old man from Annandale entered Giant at 6200 Little River Turnpike and picked up goods without paying at 8:41 p.m. on April 18.
Confronted by store employees, the man assaulted the employee. Elia Massis of Annandale has been charged with robbery. No injuries reported.
Burke man killed in pedestrian accident
Detectives from the Fairfax County Police Department's Crash Reconstruction Unit continue to investigate a fatal crash that occurred at approximately 6:30 p.m. April 20 on Guinea Road at Olley Lane in Burke.
Beforehand, detectives determined Lloyd Ingram, 58, of Burke, was crossing Guinea Road from north to south at Olley Lane inside the crosswalk. The driver of a 2013 Kia Forte was traveling east on Guinea Road and hit Ingram on the roadway. Ingram was taken to hospital where he succumbed to his injuries. The driver of the Kia remained at the scene. At first glance, alcohol does not appear to be a factor in the accident. The investigation remains active and details of the investigation will be presented to the Commonwealth Attorney's Office for review.
Anyone with information about this crash is asked to contact the Crash Reconstruction Unit at 703-280-0543. Tips can also be submitted anonymously through Crime Solvers by phone -1-866-411-TIPS (866-411-8477). It is the sixth pedestrian fatality in the county in 2022. This time last year there were three.
Kick off the riding season with the Virginia Rider Training Program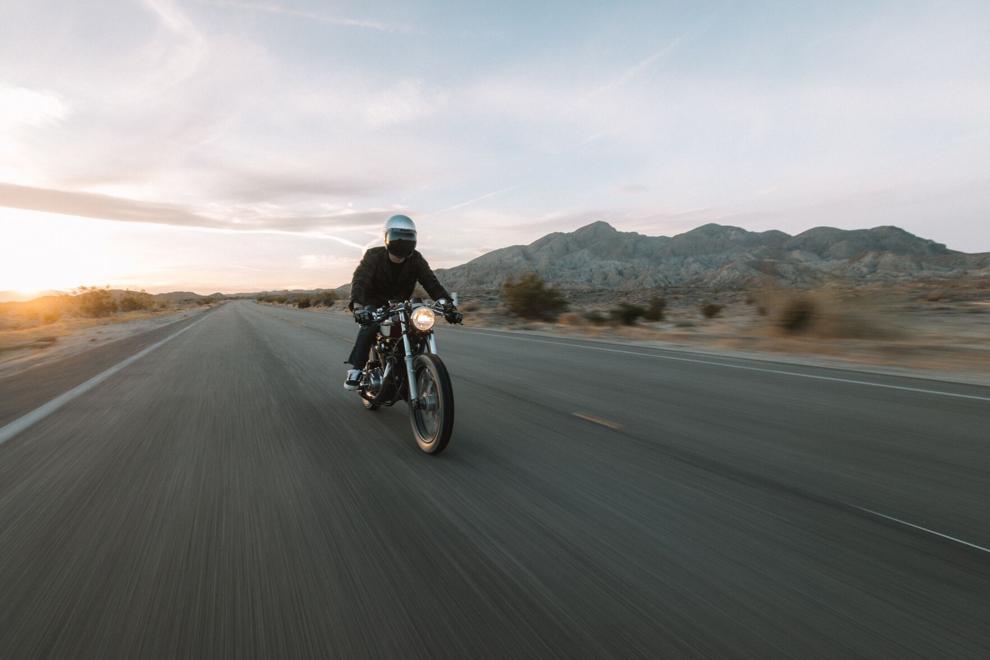 Open roads and adrenaline-pumping adventure is what motorcycling is all about, but when it comes to your safety, are you riding smart?
No matter how long you've been riding, keeping your skills up to date is essential. The Virginia Department of Motor Vehicles (DMV) offers training for motorcyclists of all skill levels through the Virginia Rider Training Program.
Classes are taught by certified motorcycle safety instructors and provide the opportunity to learn new techniques and practice skills in a controlled and safe environment. Classes are offered at community colleges and other locations across the state.
Not only can taking a motorcycle safety course help you prepare for your motorcycle approval, it can also save your life. Last year in Virginia, there were 2,048 accidents involving motorcycles resulting in 102 motorcyclist fatalities and 1,682 motorcyclist injuries, of which 737 were serious injuries. From 2014 to 2020, more than 75% of motorcyclists killed in crashes in Virginia did not have the proper license. As failure to maintain control of a motorcycle is one of the main causes of accidents, motorcyclists are urged to always obey the posted speed limit.
"Protecting yourself for the journey ahead — with the right gear and the right training — is the best way to make sure you get home safely," said DMV Acting Commissioner Linda Ford, representing Governor's Highway Safety. "Motorists should be careful of motorcyclists, but motorcyclists should also be careful of themselves. Safety is a shared responsibility, a responsibility we all value and must take seriously.
Wearing the proper gear, head to toe, can often save a motorcyclist's life in an accident. The helmet is the most important piece of safety equipment a motorcyclist can wear. In Virginia, the law requires that motorcyclists and their passengers always wear a helmet which must meet or exceed the standards specified by the Snell Memorial Foundation, the American National Standards Institute, Inc. or the US Department of Transportation. A cyclist without a helmet is 40% more likely to sustain a fatal head injury than a cyclist wearing a helmet.
To view DMV's safety message on the importance of preparing before riding a motorcycle, visit https://bit.ly/36Ey15g. To learn more about the Biker Training Program, visit https://bit.ly/3ENMyZ5.