Potter County Board of Education to Offer Classes | Community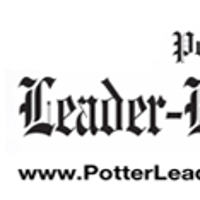 The Potter County Education Council and Penn College have planned a practical nursing program in Wellsboro and Coudersport. This full-time Clock Hours program will begin September 12, and students will graduate in approximately one year. Qualified nursing instructors provide classroom instruction in nursing theory and skills. Affiliation with UPMC enables clinical experiences at UPMC Wellsboro UPMC Cole and other local healthcare affiliates.
Graduates earn a certificate in Practical Nursing and are eligible to write the NCLEX-PN exam for licensure (LPN). Graduates find jobs in hospitals, long-term care facilities, home health agencies, and other health-related offices.
Information sessions are scheduled for the following dates at 6:30 p.m.: Thursday July 28, Wednesday August 3 and Wednesday August 17 at Penn College/Wellsboro at 22 Walnut Street. Sessions will also be available live via Zoom at the Board of Education's Coudersport office at 5 Water Street. For more information or to register, call (570) 724-7703.
ServSafe is a certification program developed by the Restaurant Association Education Foundation. The course meets certification requirements for those responsible for safe food handling in restaurants, schools, aged care facilities, hotels and hospitality, and other food concessions.
This course is scheduled for Wednesday, September 21 and Wednesday, September 28 from 8:30 a.m. to 4:00 p.m. at the Coudersport office of the Board of Education. The cost is $185/person. Registration is required before September 14. To register, call 877-489-1398 or visit extension.psu.edu/food-safety/serv-safe.