Population growth and covered carousel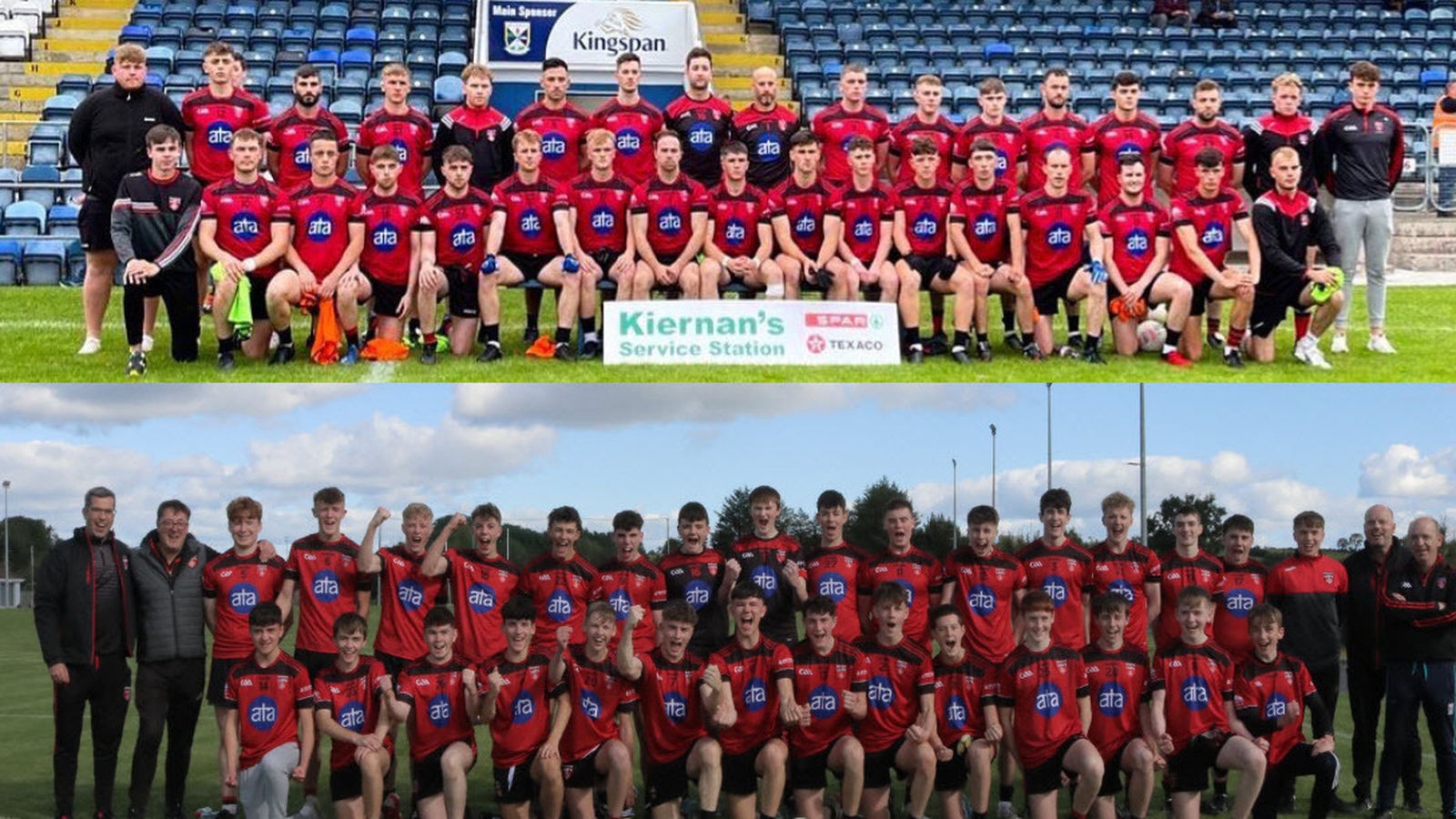 "It's one of those David versus Goliath situations."
The words of Killygarry chairman Anselm Lovett ahead of Sunday's Cavan SFC final against Gowna.
Lovett, however, doesn't see it as a lost cause for the underdog on the outskirts of Cavan Town. It's something Killygarry built; A lot of hard work has been put in at youth and minor level to produce a senior team that is now 70 minutes away from lifting the Oliver Plunkett Cup for the very first time.
Killygarry's last and only appearance in the decider was in 1971, five years after the club was formed.
Timing is everything.
"Beaten in 1971 by the Crosserlough team who made it seven in a row from 1966 to 1972," Lovett told RTÉ Sport, with a hint of regret.
Not crossing the line again in 2022 would be disappointing, but Killygarry is laying a solid foundation to ensure senior success is imminent.
"Gowna has been vying with Killygarry for supremacy at minors for a few years and now it looks like it will be the same at senior level for the next few years," predicts Anglo Celt journalist Paul Fitzpatrick.
Killygarry has benefited from what Fitzpatrick calls "a demographic shift" in that people are moving out of Cavan Town, with other clubs such as Butlersbridge also seeing their numbers rise as a result of the move.
"Killygarry was traditionally a small club; they aren't anymore. Their minors are also in the final on Sunday and then you look at the recent success of their Under-13 and Under-15 teams winning the finals and going to They have three national schools to choose from, a huge amount of training is going on and they have built an indoor arena.
"Their women's team reached a senior final this year. They are doing a lot of things well."
For Lovett, it was paramount to ensure the proper funding was in place to train the senior stars of the future.
"We realized over the past few years that without focusing on the treadmill towards the senior team, we were never going to get into the thick of it," he said.
"We have invested a lot of money in professional coaching for miners. Last year we introduced a training program in schools where we take the children for half a day a week and put a professional GAA coach with them. We also run our own in-house coaching programs with coaches – Andy McGovern and Frankie Lovett – all trained with the same end goal in mind.
"Last year we also completed development of a 55 x 25m indoor AstroTurf – the 'Killygarry Dome' – a venue we can use 365 days a year. A second pitch is under development and we use the local community center to celebrate our successes at the juvenile and minor level This is important as it is our policy not to promote a pub culture.
"At U13, U15 and U17 level we have fielded two or even three teams. We have had a lot of success. We are in the U15 Division 1 final and are league champions, with our second team in this age group which also wins a league. In U17, we are in the Division 1 final on Sunday, this after losing the league final by one point.
"Our Division 3 teams in both age groups have all reached the final, with one of them winning the league. At U13, we are Division 2 and Division 7 champions and have been runners-up in the Division 1 – we've fielded three teams. It's fair to say that our juvenile treadmill is producing the goods at the moment."
"We are trying to develop an U20 academy at the moment, where we will put together meaningful teams, parish against parish, something similar to a street league"
Beyond the U17 grade, Lovett believes some players struggle to break through at senior level. A downside then to the volume debited by said conveyor belt. Killygarry is seeking to introduce a motion at the GAA annual convention to address this issue.
"We would like a return of the U18 grade and a motion will hopefully be before the congress," he added.
"There are guys who are now 17 and in three months they will go for fodder; they cannot make the breakthrough to senior level. We are trying to develop an U20 academy at the moment, where we will put meaningful squads, parish against parish, something similar to a street league.
"We won't be competing against the GAA but we want to retain these players, they don't mature at 17. In a rural community like Cavan, where you have clubs that aren't lucky enough to have numbers, the 17-year-old is often required by the senior club.
"Unfortunately for us, our 17 and 18 year olds, because of the size of our club, are not guaranteed to play football and they fall through the cracks. It is often better to be at a smaller club if we want to keep playing we have to do something and that's the big problem we see for Killygarry in the future it's not just us there are three or four other clubs in Cavan in the same boat."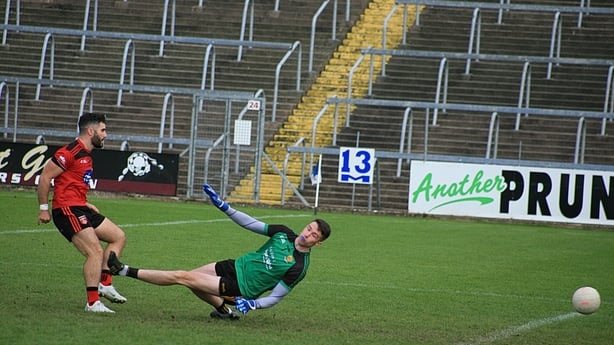 Unsurprisingly, Killygarry's senior team sees the benefits of the split season. Conor Smith, Martin Reily, Oisin Brady, Daragh Lovett and Cian Reilly are/were part of Mickey Graham's squad, but the quintet was available when the Club Championship started the second weekend of August.
"We brought those players back for training and the intensity in training increased by 20-30%," Lovett revealed.
"There's no mirror for the mediocre footballer anymore; he can't look over his shoulder and see nobody on the bench. Everyone has to play beyond their abilities if they want to survive in the game. team – it has certainly helped us this year."
It's a campaign where Killygarry is unbeaten in the Championship so far, this having survived a relegation battle in the league.
In the group stages of the championship, they counted for Gowna, runners-up last year beaten by two points. The side near the border at Longford started slowly, skirted by a relegation slump, before eventually regaining their form. They beat Crosserlough in the semi-final by one point, a match shown to the general public by RTÉ television.
Late and late Oisin Pierson has booked Gowna a place in the Cavan SFC final after a thrilling semi-final clash against Crosserlough tonight live on @rte2 & @RTEplayer #rtegaa pic.twitter.com/IrEi2RjUxa

— RTEGAA (@RTEgaa) October 1, 2022
Killygarry beat Kingscourt by the bare minimum in the quarter-finals. "One of the best games I've ever seen," said Paul Fitzpatrick afterwards. 2021 winners Ramor United were then tallied and so we have our final pairing at Kingspan Breffni.
What can we expect?
"I can see Gowna winning with some cash, but I'd be in the minority there," Fitzpatrick said.
"Many saw Gowna-Crosserlough as the real final. Ramor was mediocre this year; they went through many games, scoring only ten or 11 points."
Lovett, while not hopeless, knows his team will have to fight for a first title.
"We're up against it this Sunday, without a shadow of a doubt. Last year's finalist Gowna knocked on the door. They're coached by Dermot McCabe, head of games development at the county council – he knows each blade of grass at Breffni.
"We beat them at the start of the Championship because they thought it was a formality to play us – the whippers of last year. We caught them off guard and they had a rude awakening, they faced to a relegation battle.
"They are now in a county final which shows the strength and depth they have, thanks to management for turning it around. Killygarry would be the people's favourite. The average age is 22-23, a young and clean team, which wants to play football.
"If we're allowed to play football on Sunday and it's a good dry day then we have a very good chance. Against experienced, weather-beaten Gowna men, it's one of those situations David against Goliath."
For the winner, there is a chance to reverse the trend. In the past 20 years, a Cavan club has only played one provincial final.