Olympia Committee Members Briefed on Reinventing Public Safety Recommendations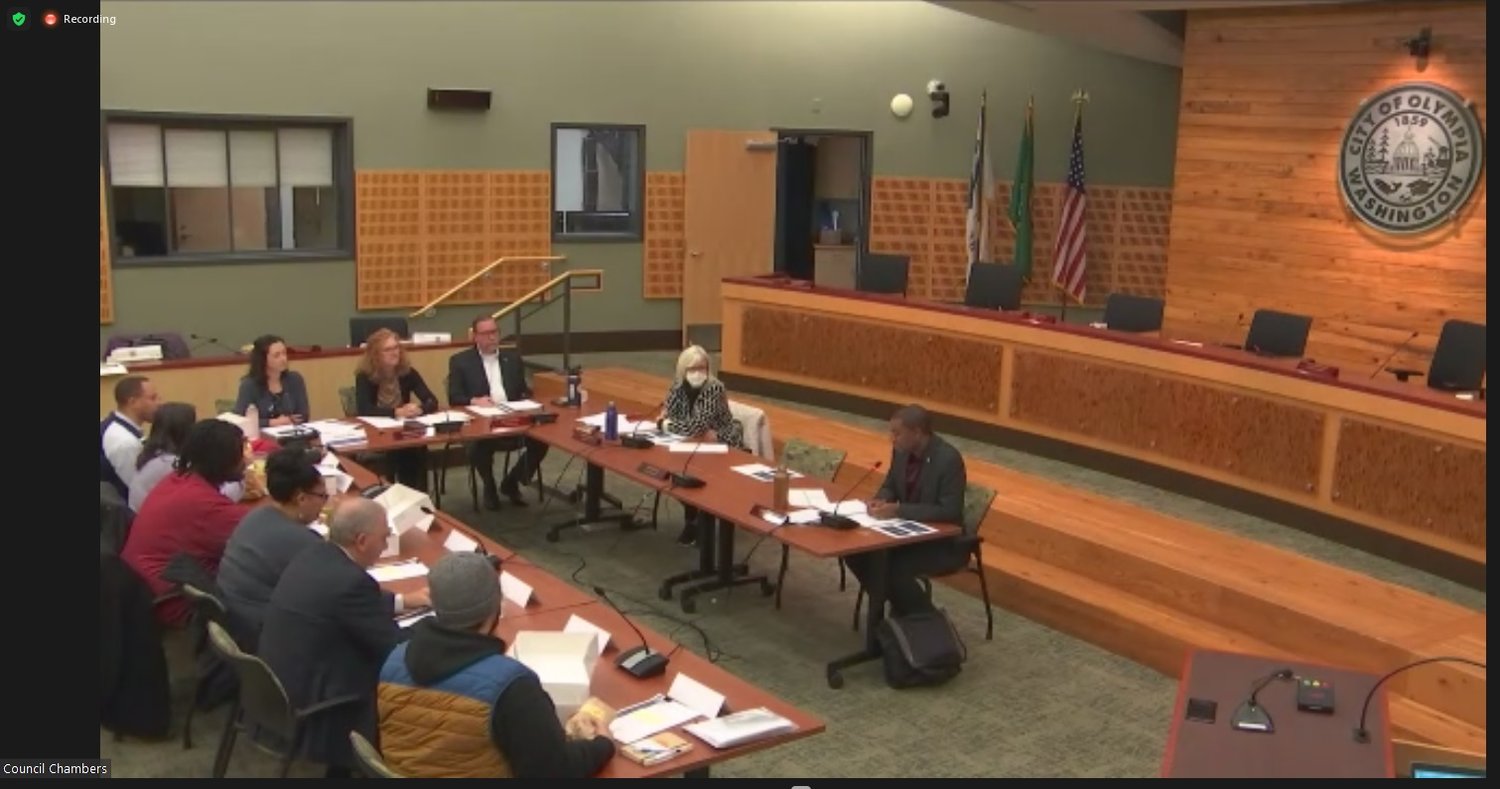 By Lorilyn C. Lirio
After more than a year of working on the Reimagining Public Safety project, Strategic Planning Manager Stacey Ray and the Community Working Group presented their draft recommendations at the Community Habitability and Safety Committee meeting. public held on Wednesday 9 November.
In February 2021, City Council approved a community-led process to rethink public safety in the city.
According to Ray, the goal of the community-led process is to ensure that "every member of the community can have confidence that the city's public safety system is fair, equitable, and free from bias."
In May of this year, Ray added, the task force began holding listening sessions with community members and focus group meetings and held a survey in Engage Olympia.
"They were looking to hear from the community about how people connected to our public safety system, how our system met the needs of our community members, and how people were supported as they navigated our system," said Ray. .
Following extensive engagement with the public, the community working group identified five goals for Reimagine Public Safety:
Build trust and legitimacy in the city's public security system.
Reduce global crime by addressing the root causes.
Recognize and correct the disproportionate impacts that the city system has on marginalized members of the community.
Reduce the number of people who initially and repeatedly contact law enforcement and the criminal justice system.
Ensure that the public safety system is accessible and responsive.
The members of the working group also presented the strategies and action plan they recommend to achieve these objectives.
Ray highlighted elements of the recommendation that would have a significant short-term impact:
Center the public safety system on moving people to well-being
Support the successful reintegration into the community and stabilization of those involved in justice.
Lobby the state legislature to fund a mental health crisis center to provide a resource for those away from the criminal justice system or in need of additional crisis support.
Continue to invest in debris removal and keeping public spaces and rights-of-way clean; partnership with low-barrier employment programs.
Build authentic relationships with marginalized community groups.
Use data to regularly monitor results and inform decision-making and strategies.
Expand the availability and use of unarmed crisis responders.
Committee chair and council member Dontae Payne said some of the recommendations are difficult to implement because they are beyond the city's control.
"How do we approach some of these recommendations knowing that we will have to rely on additional state and federal funding and grants?" Payne asked, commenting in particular on lobbying the state legislature to provide mental health support.
He added that the city has been pushing to expand mental health resources and services for years.
Todd Monohon, a member of the task force, offered to help the city council lobby for additional resources or change policies.
"We could bring together 300 to 400 people who could go up the hill — from all walks of life — who would support change in our mental health system," Monohon proposed. "It would be a powerful voice for lawmakers to see these diverse groups come together to advocate for the mentally ill."
Monohon added that the role of the city council is to provide broader leadership that provides vision and invites people to work together.
Task force member Christina Daniels said the recommendation is a working document and things will need to be reassessed or pivoted.
"For example, lobbying for mental health facilities. We've been trying for years to do that, and it hasn't worked. So how are we going to reinvent it and make it work? And I think there's has a lot of support in the community to reach out to businesses, nonprofits, and citizens. They can all come together and be willing to help fund something like this," Daniels said.
Committee member and council member Yen Huynh assured task force members that the city council would continue to push for mental health services.
After discussion, committee members approved moving forward with the recommendations of the community working group to the full council on December 6th.