NH House and Senate speakers agree to cut BPT and one-time pension payment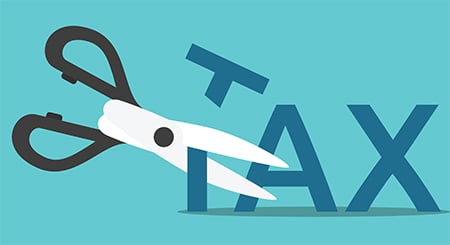 Speakers from NH House and the Senate agreed on Wednesday to cut the corporate income tax rate and accept a Senate amendment to send some $28 million to municipalities as a one-time payment to a one-time payment to towns and villages to help offset the payroll amount. towards the costs of the state pension system in the hope that it would also reduce property taxes.
House Bill 1221 further reduces the BPT rate from 7.6 to 7.5 percent. Once approved by the full House next week, the bill would then go to Governor Chris Sununu, who would have to sign it. The BPT tax would come into force next year.
The House agreed to accept payment from the retirement system, even though "most Republicans don't like the idea," said Rep. Patrick Abrami, R-Stratham, chairman of the conference committee.
"The idea is to help people who are struggling," said Sen. Jeb Bradley, R-Wolfeboro.
"How do we know that cities and towns are going to put this in tax cuts? Is it a question of faith or what? Abram asked.
"We don't know," admitted Bradley. But with local control, it's a matter to be decided by a select committee or city council, he said.
Bill was silent on the amount of money, but when Abrami found out it was "$28 million," he approached the Republican leadership and "I have clearance. The $28 million is in the grand plan for all the excess money.
The total was a bit appalling, as it was only $1 million more than what a corporate tax cut would cost. The original bill contained such a reduction, from 0.55% to 0.5%.
Most participants were particularly pleased that the money given to municipalities was a one-time deal. An earlier proposal, backed by Democrats, would have made it permanent. Any relief in coming years would depend on the government's surplus, the senators assured.
"We live in an extremely unstable world," said Sen. Bob Giuda, R-Warren. "A year is good.
"There is a lot of fake money in our state with all the federal help. It's a really smart move to do it once," agreed Rep. Timothy Lang, R-Sanbornton.
Sen. Lou D'Allesandro, D-Manchester, the only Democrat on the committee, was silent. Later, the president of the Senate replaced him with a Republican senator. This usually occurs when a participant refuses to sign a compromise desired by management. All speakers must agree before a compromise bill is submitted to the full House and/or Senate.
In a press release issued afterward, Democrats criticized Republicans for giving permanent tax relief to large corporations, while temporary relief was given only to property taxpayers.
"The GOP believes big business should get tax relief whether the state budget can afford it or not," the statement said. "Democrats don't think Granite Staters should have to line up, hat in hand, behind big business and hope the government has enough money in the budget to provide tax relief."