Members of public safety honored for their services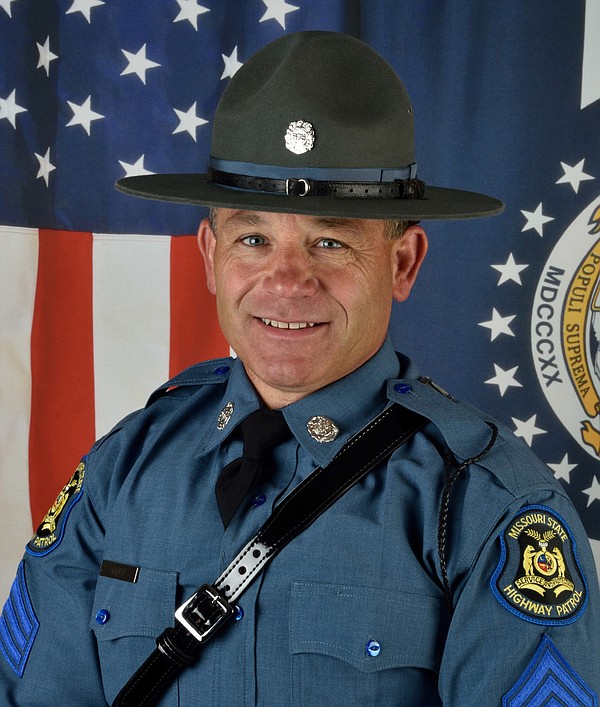 Two members of the Missouri Department of Public Safety who have assisted the public during disasters have been selected as members of the State Team of the Month for October.
Timmy Shoop and Melissa Friel each had a role to play in the state's response to the June 27 derailment of an Amtrak passenger train that killed four people and injured hundreds more when it crashed. crashed into a truck at a level crossing near Mendon. Both were initially recognized in September with department-level honors.
Shoop, a Missouri Highway Patrol sergeant from Rothville, responded to the crash site where he evacuated and calmed passengers and crew. He cleared a path through a carriage so a ladder could be inserted, then helped passengers up through a window.
Shoop, along with other responders, comforted and helped rescue a remaining Amtrak crew member whose arm was trapped under a train car. He then went from car to car to make sure everyone had been evacuated.
In the days that followed, Shoop became a liaison between the patrol, the National Transportation Safety Board, and the Northwestern R-1 School District, which had served as an emergency reception center for passengers. He was also responsible for escorting the oversized wagons out of the area via the highway. Later, he visited the injured crew member, with whom he had established a relationship, in the hospital.
"He remained steadfastly available and ready to volunteer for the next mission to see this incident through from start to finish," Highway Patrol Lt. Brian Anderson wrote on Shoop's nomination form. "Sergeant Shoop demonstrated an exceptional work ethic and was proud to represent the patrol and his community."
Friel, of Hartsburg, is credited with extraordinary leadership in response to the Amtrak accident and another disaster less than a month later.
In her state volunteer agency liaison role with the State Emergency Management Agency, she was attending a meeting in southwestern Missouri with community organizations on June 27 when she learned of the train derailment and rushed to SEMA headquarters in Jefferson City.
Friel, who has years of experience working with faith-based and volunteer organizations that provide essential support during disasters, identified the gaps and the organizations that could best help stranded passengers in rural Missouri. She was also deployed to a family assistance center established in Colombia.
On July 26, when SEMA was activated in response to unprecedented flash flooding in the St. Louis area, Friel collaborated in relief efforts with volunteer and community organizations, including the Red Cross. Initially, multi-agency resource centers were held for five days to provide recovery resources and assistance to flood victims.
A total of four additional MARC events would take place, in total serving 7,479 people representing 2,711 households. Friel deployed to the St. Louis area to coordinate events and even canceled planned vacations.
"She never expects recognition and does a lot of things that aren't seen to serve the people," wrote Elizabeth Weyrauch, head of SEMA's readiness division, on Friel's nomination form. "Her selfless dedication makes her an outstanding example of a public servant."