Lack of response from many applicants 'worries' Frederick County Education Association | Winchester Star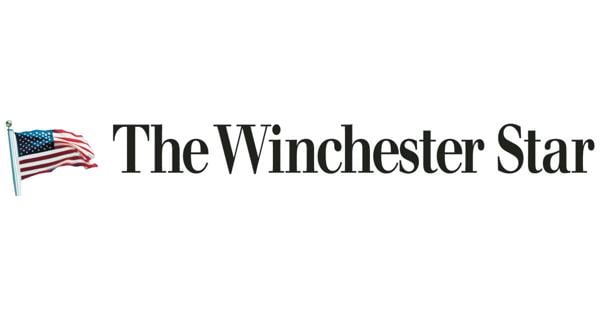 WINCHESTER — When the Frederick County Education Association invited candidates for the Frederick County School Board and the County Board of Supervisors to participate in its endorsement exam in August, the Republican-endorsed candidates for the nonpartisan school board included among those who did not respond, according to a statement issued Monday by the FCEA.
The FCEA is an affiliate of the Virginia Education Association which describes itself as "an advocacy organization for quality public schools and public school employees where members work collaboratively and organize to take action to achieve the common goals of association".
FCEA's endorsement process requires applicants to complete a questionnaire and be interviewed by members of its Educator Political Action Committee.
"Several candidates chose not to respond to our invitation," the statement said. "School board candidates who are running as 'Republican-endorsed' for non-partisan office have not responded. This lack of participation relates to our committee members because we have a long history of non-partisan support. for applicants who support public education.. We work hard to build positive relationships with all school board members.
The FCEA-approved school board nominees are Eric Reifinger for the Shawnee District seat, John Lamanna for the Stonewall District seat, and Ellen White for the Redbud District seat. FCEA also supported current school board member Shontyá Washington, who is running for the Red Bud District seat on the board of supervisors in the Nov. 2 election. Of the seven candidates vying for three seats on the supervisory board, Washington was the only one who participated in the FCEA interview process.
Tim Stowe, who is running against White for the school board's Red Bud district seat, said he didn't respond to the FCEA's invitation in August because he didn't feel like it was something he wanted to do. That doesn't mean he thinks it's a right or wrong thing to do, he told The Star.
While Stowe is running as an independent, he previously served as chairman of the Frederick County Republican committee.
Frederick County School Board meetings have grown increasingly heated in recent months amid discussions of COVID-19 mask mandates, equity and the rights of transgender students.
"We want to see the division and politically charged rhetoric that plagues Commonwealth school boards and ours in Frederick County come to an end," the FCEA statement read.
White believes the number of candidates who declined to participate shows growing division.
"Some people don't want to have a conversation," White told The Star.
White said no one with FCEA seemed to be partisan or divisive when she was interviewed by them.
Lamanna, who previously served on the school board for 17 years, said maintaining a positive relationship between the school board and the FCEA is important to understanding how school division employees are doing.
Shawnee District Supervisor Dave Stegmaier, a Republican who is running for Shawnee District School Board headquarters, said he had not received an application from the FCEA to be considered for an endorsement and that he did not believe he was a Republican-endorsed school board candidate. Stegmaier participated in interviews with the FCEA in 2019.
However, the FCEA said in its statement that "every candidate currently vying for a local position was given the opportunity to request, complete and return a questionnaire."
Even if he had received an invitation, Stegmaier said he probably wouldn't have sought approval from the association or any other community organization.
"As a member of the school board, I will make decisions based on what I believe is in the public interest," Stegmaier told The Star. "For this reason, I have not sought approval from any special interest organization."
Reifinger said division happens in any election, but he said he was not a supporter of identifying with political parties. He added that all school board candidates should run as independents because their main priority should be looking out for everyone involved in the school system.
Miles Adkins, who is running for the school board's Shawnee district seat with Reifinger and Stegmaier, said he is a Republican. Adkins told The Star he didn't want to do an interview with the FCEA because "they use their social media wall to promote or reject political candidates."
"I think politics should be kept out of the classroom," Adkins said.
In the 2019 Frederick County School Board race, unsuccessful Gainesboro District candidate Susan Shick was just one of eight applicants to decline an interview with the FCEA. She previously told The Star that she did not accept an interview because the organization only endorses liberal-leaning applicants.
School board candidates Linda Martin, Diana Hackney and Issa Kassis were not immediately available for comment.
The FCEA did not respond to a request for comment.