Killeen City Council Members: Responsible Governance, Green Spaces, Public Safety, Comprehensive Plan Among Top Issues | Local News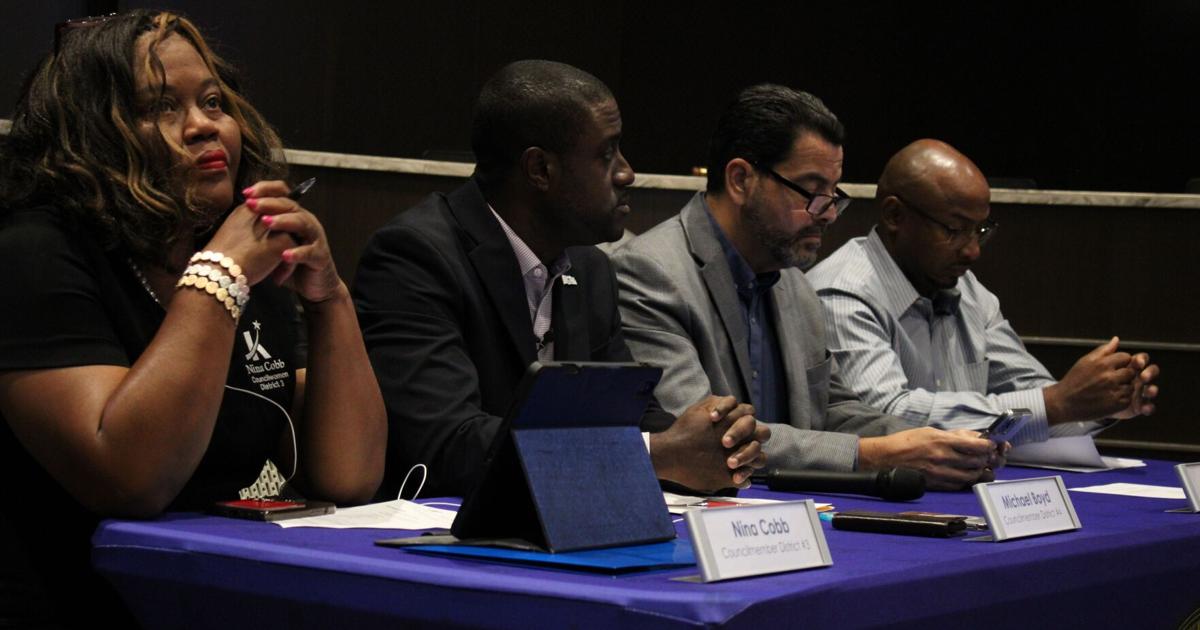 In what a Killeen City Council member called a one-of-a-kind event, he and fellow elected officials and Mayor Debbie Nash-King descended from the stage Thursday to explain to residents how they govern.
"I'm going to touch on some things you need to know as a citizen here in Killeen," Pro tem Mayor Ken Wilkerson said. "Coming to council, what I realized was that people were contacting us to handle things that we may not have been authorized or licensed to handle. It is important that citizens know what we can and cannot do.