Jackson's Tyrol was known as the "fun" ski area | Local News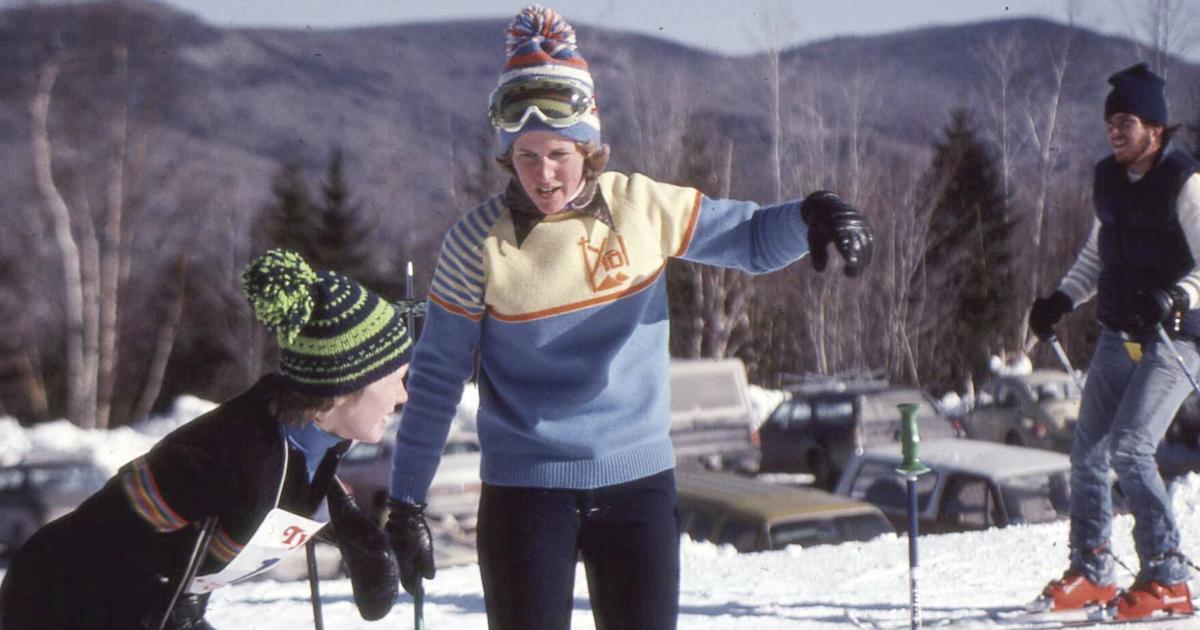 JACKSON – The mountain hamlet of Jackson has long been a ski center, with the opening of a ski lift at Moody's Farm (now Black Mountain) in 1935 and Carroll P. Reed establishing his ski school in what is now the Wildcat Tavern in December 1936.
Ski trails were also cut on Doublehead Mountain, overlooking Black Mountain. The Civilian Conservation Corps built the Wildcat Trail in 1933, and Wildcat Mountain opened in White Mountain National Forest in 1958. It is now owned by Vail Resorts, with nearby Attitash in Bartlett.
As noted in Jeremy Davis' New England Lost Ski Areas Project (nelsap.org) and by the New England Ski Museum in Franconia and North Conway, Jackson was also home to Thorn Mountain, Tyrol, and Spruce Mountain, as well as tow ropes behind the Eagle Mountain House and Iron Mountain House (now site of Red Fox Pub & Grille) as well as Omer Gile's south of Dana Place on right heading north on Hwy 16.
The Jackson Ski Touring Foundation, founded in 1972, is still going strong, always at the forefront of promoting Nordic skiing.
Jeff Leich, outgoing executive director of the New England Ski Museum, wrote an article, "Vanished from the Land: The Lost Ski Areas of New England," for the museum's Fall 2008 journal on Thorn Mountain (1949-56) and its neighbour, Tyrol (1965-1981).
An ongoing exhibition at the Franconian Museum describes much of this history.
Thorn and Tyrol were doomed by the lack of artificial snow, among other factors. Thorn, Leich wrote, may have had the shortest lifespan of any New England ski area, closing after just seven seasons, but its location was attractive, above the ski village of Jackson. .
"Tyrol was built on the same mountain, higher than Thorn, with associated real estate development on the old slopes of Thorn," Leich wrote,
In the spring of 1963, Leeland Realty of Lexington, Massachusetts purchased 1,000 acres from Jackson, including Thorn.
Leeland Realty partners included Murray Dearborn, Myron Ferrin and Leeland McConchie. A "village with alpine looks" is proposed, as well as a new ski area which will be called Tyrol.
While the Thorn Mountain ski area was located on the western side of the ridge, Tyrol would be on the northern and northeast slopes. A slogan read: "Would you like to own your own chalet in an alpine-like village?
A 2,200-foot-long Mueller T-bar was installed in Tyrol in late 1964, serving approximately 500 vertical feet. The area officially opened on January 23, 1965, under the chairmanship of Department of Resources and Economic Development Commissioner John Rowe.
A large swimming pool and associated leisure facilities were slated for construction after the first season, as developers continued to subdivide and sell residential land. Deck House Inc. of Wayland, Mass., offered prefab cottages.
A Poma lift was added next to the T-bar for the 1965–66 season, giving novice skiers an easier uphill option. Rushed trails for 1964-65 have been smoothed and seeded. Operating in mid-April, business doubled from the first season. Business increased another 30% with the 1966-67 season.
The area was greatly expanded with the installation of a double chairlift for 1968-69, increasing the advertised vertical drop to 1,000 feet when the lift debuted later in the season.
As Leich writes, the new chair "extended from a point well below the base box (which now houses Judy Holmes and Jim Progin) to the top, creating an area in which the base box was located basically in the middle of the vertical rise."
Teaming up with Attitash, Black, Cranmore and Wildcat, Tyrol and its other Eastern Slope regions have come up with a weekday swappable lift ticket package called The Big One.
The 1969-70 season would have seen three new trails and accommodation improvements. Although a future plan called for a 6,000 foot gondola to Jackson, the proposal never materialized.
Tyrol made regional headlines in 1970-71 when Dearborn offered free midweek skiing to Vietnam veterans. The region has also experimented with hourly rates.
Unfortunately, the financial difficulties were piling up. The area was seized in late 1971. Dearborn focused on West Virginia, taking over Canaan Valley Resort for a decade from 1971-72. Dearborn also operated Snowshoe for a period in the 1970s.
Former Valley resident Tony Ferruolo – later co-owner of Red Parka Steakhouse and Pub and now Gilford – told The Sun his group bought Tyrol during the 1971 lockdown.
"I was running Black at the time. Three of us from Black – Gibb Porath, Chuck Hoyt and I – teamed up with Dick Badger, John Keeney, Roger Cameron, Ron Lombardi and Egil Stigum – and bought it from Littleton Savings Bank. There were some good descents but they weren't steep; it was a fun place," Ferruolo recalls.
"We did a lot of innovative things, like selling two-hour tickets at a time when areas were only selling tickets all day or afternoon. We weren't used to getting the lifts ready in the morning so people could get into the powder early," he said.
During the group's ownership of Ferruolo, Ben Williams ran the ski school. The Red Parka Challenge Cup – still one of the region's top amateur races and perhaps the country's oldest GS double – began there as the Tuborg Classic in 1973.
It also hosted such memorable wacky events as the Sun, Sin & Snow Circus (a poster of this infamous event remains on display at Red Parka today).
One of the competitors in the first race to be called the Red Parka Challenge Cup in 1974 was now Democratic State Representative Chris McAleer of Jackson.
"I remember Dewey (Mark, co-owner of RPP) and Tony (Ferruolo) on the hill that day with Tony in charge. I think Matt Gile won the race; I don't know who was second but I finished third overall. Maybe one of the Garland brothers (of Bartlett) was second. I hope there are records or someone else remembers it as I would like to know. It was an open field at the time with no age or ability division. I don't remember if any women ran, but there was no separate women's category. A sign of the times. Either way, first through third place was treated like royalty by the Parka.
Kathleen Harrison Totten, now of Stratham, remembers it as a fun area, noting: "It was a wonderful little ski area where everyone was with their families and a great place to teach beginners. We had so much fun chatting with southerners who came to Tyrol to learn to ski. Whether it was going through gates or taking turns, it was always about fun.
Readers shared their memories on Facebook when asked to comment on Tyrol:
Ingrid Carlson DeWitt on FB posted segments of ski racing and swimming in Tyrol taken from the family by her and her brother Christian's late father, Charlie Carlson, which took the viewer back to the days of the TV show "The Brady Bunch".).
Heather Lovell Klaudt: The Circus of Sun, Sin and Snow. The BAT girls won, of course! I loved teaching skiing there. They let me teach the Cannabis Sativa method as an experiment (really!). After-ski with Tia Maria White Russians. Then we went to work the shovel handle all night. Good times!!! Thank you for bringing up the memories of Tyrol.
Bob Nelson: Forget closing the bowl lift and going back up to the lodge.
Christian Carlson: I'm just trying to hang on to The Big T-bar! Steep and icy uphill with a side incline. Also, ski the upper ledge behind the West Side Ski Patrol Hut all the way into town. With just a bit of bush.
Joan Wrigley: I lived across the parking lot in a cabin and got my phone calls at the Tyrol bar.
Maureen Shannon: Oh wow I loved Tyrol. You can buy a ticket for a period of two hours. Crazy bar was fantastic rustic but full of life.
Pete Rivers: I don't remember skiing, but my parents, Joe and Evelyn Rivers, used to take us to the Firefighters Chicken BBQ on Labor Day.
Ed Chappee: Gabby's Pub Downhill.
Sarah Sullivan-Mallett: My Uncle Brian was dating my Aunt Eileen at the time and they skied with me in Tyrol on the weekends and après-ski at Oak Lee Lodge afterwards. So funny!
Jim Wilfong: Skiing wasn't memorable but saying hi to Ben Williams over a beer was fun!
Chuck Broomhall, former coach of Kennett High Ski: ski racing.
David T. Cianciolo: A fun place to learn how to file and use your edges, and clearly, the craziest après-ski in the valley that started the moment you pulled up in the parking lot…
Beth Carta-Dolan: I've skied all my life…but the winter I skied on the Tyrolean race team was the winter I became a skier…that's the winter where I gained confidence and realized how much I loved skiing! I always miss those narrow and steep trails!
Tyrol made regional headlines again in 1988, when then-owner Walter B. Preble III was arrested for importing over 12.5 tons of Jamaican, Colombian and South Carolinian marijuana into New Hampshire, following a two-year investigation launched by Barlett Police Chief Robert. Snow. According to press accounts, Preble bragged to his associates that he bought the ski area with the proceeds from his drug business.
Later that year, Preble pleaded guilty and was sentenced to prison. Christopher Wallenstein Auctionworld Inc. has been commissioned by the State of New Hampshire to sell the 220-acre former ski area. Progin and Holmes bought Tyrol at the December 10, 1988 auction and announced that he had no business intentions for the property.
Former Tyrol chief executive Uel Gardner died on November 12, 2008, aged 75.
Founder Murray Dearborn died in 2016 at the age of 89. Former owner Tim Bailey died on December 17, 2019 at the age of 82.
The trail system became largely overgrown over the following decades as Progin and Holmes maintained it as their mountain retreat, closing it to the public in October 2020 due to misuse by intruders. And now they are offering the 207 acre property for sale.