GUEST COLUMN: Meeting Colorado's Public Safety Challenges | Opinion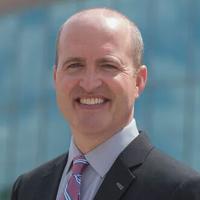 Public safety is on the minds of the Coloradans. Economic uncertainty and a global pandemic have led to an increase in crime in all states of the Union, including ours. Colorado is taking important steps to meet this challenge — and we're doing it in a typical Colorado way: by working collaboratively.
Let's start with the fentanyl epidemic. Fentanyl is the deadliest drug on the streets, and the human death toll in Colorado and across the country is staggering. In our respective jurisdictions – Adams County and Arapahoe County alone – we have seen fentanyl ruin lives and devastate families. Such a problem requires a multifaceted response of assistance and care for those who are addicted with vigorous investigation and prosecution of those who peddle this poison.
And that's exactly what leaders in Colorado are doing.
The new fentanyl legislation is a pro-public safety, pro-law enforcement bill that was negotiated and passed with bipartisan majorities and signed into law by Governor Jared Polis. The bill gives prosecutors and law enforcement essential tools to combat the scourge of fentanyl distribution. Prior to its passage, Colorado lacked adequate tools to hold a fentanyl dealer accountable for selling the poison and killing people in the process. Now we do.
Colorado laws were also woefully out of date when it came to the seriousness of the crime in conjunction with the amount of fentanyl distributed. This has also been corrected. And Colorado needed more tools to get that poison off the streets. Now we have them. However, this bipartisan bill does not simply improve the tools of law enforcement and prosecutors. It also provides historic funding for the treatment and care of people addicted to fentanyl and opioids.
Putting public safety first goes beyond the fight against fentanyl. Violent crimes and crimes committed with guns, especially among our young people, are increasing at an alarming rate. That's why Polis has proposed a public safety plan that invests in violence disruption programs and crime prevention strategies. This was also passed bipartisanly, and we were proud to support it, with law enforcement and leaders across the state.
Polis is committed to making Colorado one of the 10 safest states in the country, a commitment we can all subscribe to. To do this, however, we must also address the diminishing ranks of law enforcement personnel. Police departments in our jurisdictions and state jurisdictions are historically understaffed. Our police academies are short of recruits and officers are leaving the profession at a rate never seen before.
This phenomenon is not unique to law enforcement, as the "Great Resignation" has seen people leave the workforce across the country. Nonetheless, it presents a significant challenge to maintaining public safety. And, once again, Colorado is responding to this critical need and partnering with local law enforcement to find solutions to this challenge. Attorney General Phil Weiser has prioritized mental health support for law enforcement officers while incorporating empathy and resilience training into police academy curricula. And just last week, Polis and the Department of Public Safety launched critical new grants to recruit, train and retain officers across Colorado. This funding for local law enforcement is a big step toward keeping Colorado safe, wherever you live.
Rebuilding our law enforcement ranks is a huge priority. That said, we cannot improve public safety with law enforcement alone, nor can we do so solely by responding to crime. We must also seek to prevent crime. And that means investing in mental health, education, housing and job creation, all of which are essential to building strong communities and making them crime-free.
This is precisely what leaders in Colorado are doing. Colorado is strengthening its statewide behavioral health services and providing people with untreated mental health issues and substance use disorders the help they need while in state custody. We're also doing more to help ex-offenders find gainful employment and stay off the streets when they get out.
The state is also working with law enforcement to establish co-responsor programs that send mental health professionals to defuse difficult situations and connect people in crisis to support services and transitional housing. what they need.
Making Colorado one of the 10 safest states will take commitment from everyone. Because of Colorado's collaborative and dynamic ethos, we are confident that we can achieve this goal.
Brian Mason is the District Attorney for Colorado's 17th Judicial District and Sheriff Tyler Brown serves Arapahoe County.
Brian Mason is the District Attorney for Colorado's 17th Judicial District and Sheriff Tyler Brown serves Arapahoe County.