Commentary: County mayors call attention to public safety crisis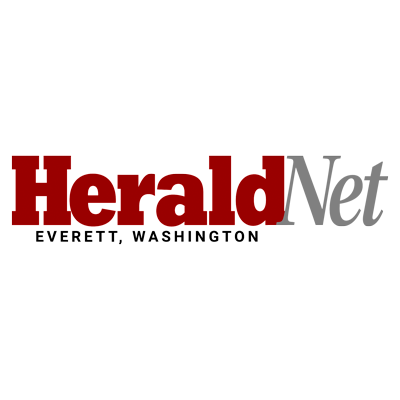 By the Mayors of Snohomish County / For the herald
As mayors of Snohomish County, we share a deep and growing concern for the safety of our communities due to the rise in crime in our cities, especially violent crime.
We are experiencing a disturbing increase in gun violence, illegal possession of firearms, shootings, drug trafficking, assaults and homicides. Property crime and other illicit behavior in our communities, especially in our downtown cores, is a constant struggle for our businesses, owners, residents and visitors.
This is not due to shortcomings in our public safety teams. Our police departments and municipal prosecutors do a tremendous job of preventing and solving crimes and holding offenders accountable. But there are weaknesses and gaps in our legal and justice systems that undermine their ability to protect our communities.
Recent legislation, such as Senate Bill 5476 and Washington v. Blake of our state Supreme Court, have significantly impeded our ability to reduce drug possession in our communities. SB 5476 essentially makes drug possession legal until a person is arrested three times by the police. The first two times, the police have to "refer" the person to drug treatment, but they don't have to go. So, instead of getting addicts into treatment—presumably the intent of the law—the two-reference requirement creates a situation where addicts can possess and use drugs anywhere without consequences. As a result, we are all seeing an increase in drug use on our streets, spikes in property and violent crime, and, tragically, an increase in drug overdoses and deaths.
The fact that our courts are sorely under-resourced and overwhelmed by a backlog of trials also has an impact on public safety. Cases are slow to move forward or are dismissed when the statute of limitations expires. It's less of a deterrent to committing a crime if justice takes too long to be served; if it is served at all. It is imperative that we advocate for an increase and prioritization of resources to support our criminal justice system to address this backlog.
One of the most complex challenges is the severe shortage of behavioral health facilities and programs for members of the criminal justice system, and a gap in how behavioral health competence is determined. Too often, chronic offenders with mental health issues are deemed insufficiently competent to stand trial, but not sick enough to require mental health services. This creates an unhealthy cycle for that person as they are released into the community without any mental health support. Their condition deteriorates and often they relapse. We need more investment in beds and services for Snohomish County to better provide the right care at the right time, especially for people in the criminal justice system.
A consequence of all this is an erosion of public trust. Public safety is an important partnership between members of our community and those who keep us safe. Community cooperation and support helps local governments solve security problems and helps law enforcement investigate and solve crimes. This partnership works best when people are confident that if they see something – and say something – something will get done. When that trust is broken and people stop believing things will change, they lose faith in the public safety partnership. This can lead to disengagement, apathy and ultimately much less safe communities.
We need support from higher levels and other branches of government to address these weaknesses and fix what is broken. We need to prioritize resources to add capabilities for behavioral health, substance use disorders, and other skill restoration options. We need to reduce violence, keep guns out of the hands of criminals, and hold offenders accountable. As mayors, we want our residents and business owners to feel safe in their community. We want low crime rates and thriving communities. We want to restore trust and support for our partnership in public safety. We want our residents who are homeless or in crisis to have options, resources and, if necessary, incentives to find housing and live in a safer and healthier environment. We must help our important law enforcement personnel do their jobs well and return home safely to their families.
To our constituents: Please join us as we work to make a difference. Help us advocate for the necessary reform of these systems. Reach out to your elected officials at the state and federal levels and let them know this is a priority. And to our elected colleagues: we must redouble our efforts and work together to fix the flaws in our systems that perpetuate crime in our communities.
Signed by the following mayors of Snohomish County: Barb Tolbert, Arlington; Dale Kaemingk, Brier; Dan Rankin, Darrington; Mike Nelson, Edmonds; Steve Yarbrough, gold bullion; Brett Gailey, Stevens Lake; Christine Frizzell, Lynnwood; Jon Nehring, Marysville; Brian Holtzclaw, Mill Creek; Geoffrey Thomas, Monroe; Joe Marine, Mukilteo; Linda Redmon; Snohomish; Sid Roberts, Stanwood; Russel Wiita, Sultan; Mike Quinn, Woodway; and Cassie Franklin, Everett.