Capital Projects Shares Public Safety Building Project Updates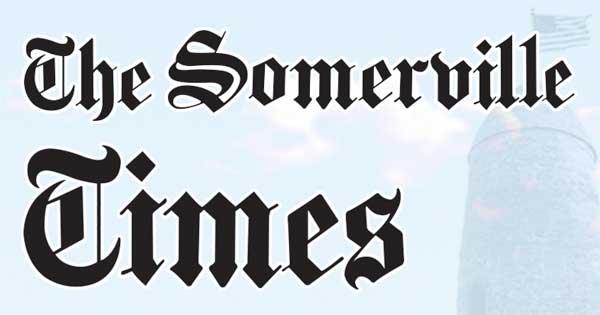 By Luda Tang
On June 1, the Public Security Building Project Committee meeting regarding the Public Security Building (PSB) Project was held, moderated by the Committee Chairperson and Director of City Capital Projects of Somerville, Melissa Woods.
According to SomerVoice, the Public Safety Building will be a new home for the Police, Fire Administration and Engine 3. It aims to provide a modern space that can change and adapt to the daily operations of the police and the police. administration, ensuring the sustainability of Somerville. goals by being net zero ready and designed to be welcoming to all residents of Somerville.
Woods shared updates on the public safety building project. Capital Projects reached out to the Consensus Building Institute, a nonprofit organization committed to solving complex social, environmental and economic issues, to ask for help guiding the process. Ona Ferguson, the senior director of the Consensus Building Institute, joined the team and was tasked with conducting twelve stakeholder interviews to obtain their opinions on the project.
Each interview focused on what the public safety building project should focus on.
Organized stakeholder interview notes can be divided into three parts: process, location, and design themes. Stakeholders made suggestions for each part to consider.
Regarding the project process, the notes included clarifying the purpose and why the city is choosing to construct a public safety building at this time, engaging more residents, designing and executing the public meeting with more care, and being clearer and more transparent about decision-making.
Stakeholders also believe that the location of the building should be suitable for police and fire departments, and that operations at 220 Washington Street should be moved. It is also important to shed light on the legal requirements for using the sites.
It was also felt that the design of the building should take into account factors such as the presence of flexible spaces for reimaging efforts, the provision of valuable services, the protection of trees and outdoor green spaces, and the prevention of impacts. negatives, such as noise, traffic, among others.
In addition to previous efforts to raise public awareness, for example, the May 25 meeting with 70 Cobble Hill residents, Capital Projects plans to hold an in-person listening session at East Somerville Community School on May 21 June. The following week, it will host virtual listening sessions on June 28 or 29. But these dates are tentative now. Check the website for more up-to-date information: https://voice.somervillema.gov/90washington_redevelopment.