an interview with Dr. Steve Herrington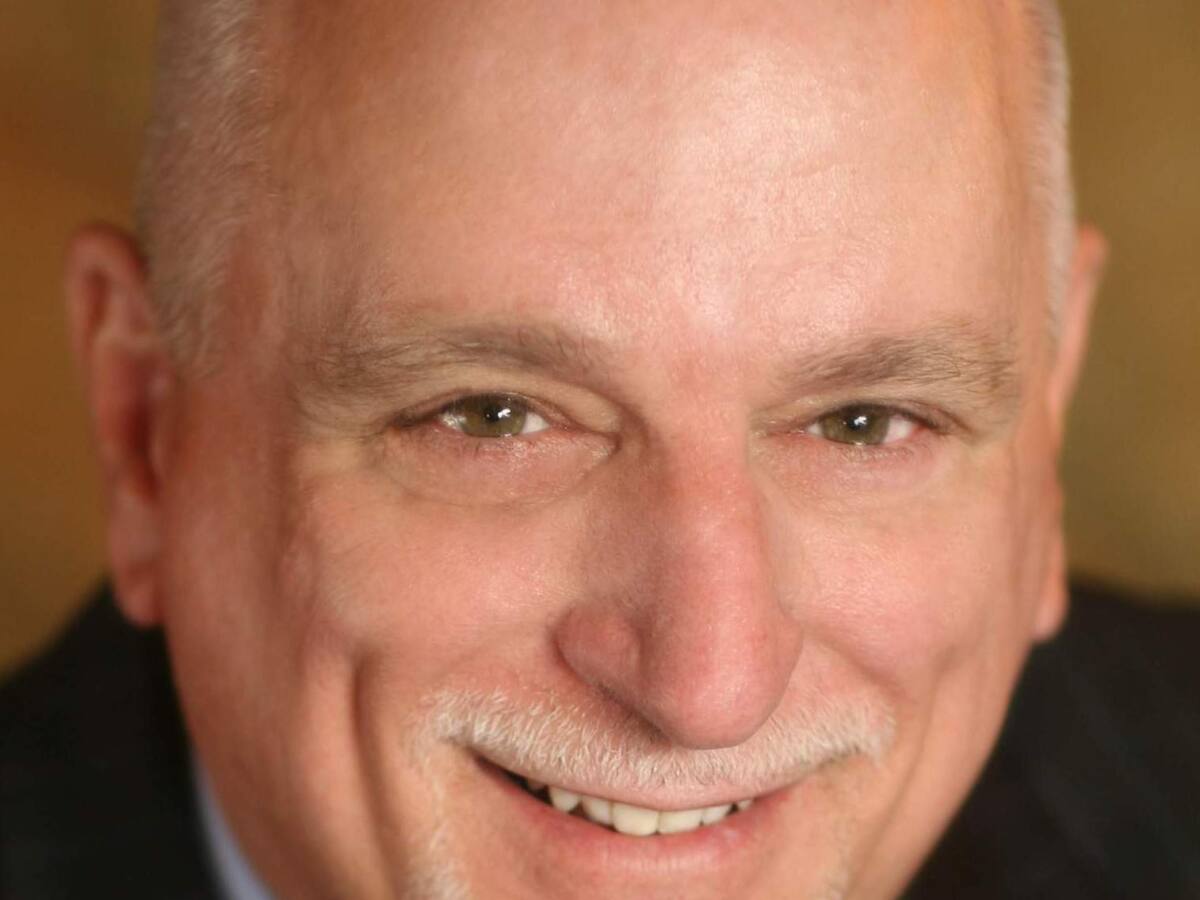 Sonoma County Schools Superintendent Dr. Steve Herrington is retiring after more than 50 years of teaching. About 40 of those years were spent as superintendent, first guiding several school districts, including Windsor, and then 12 years as superintendent of county schools. He took office in 2010. Dr. Herrington remembers those early days vividly. He faced significant problems.
Dr Herrington said: "We were in the middle of the Great Recession! 5 school districts were in receivership. Funding was difficult. We were kind of like the Federal Reserve trying to get things done. Our budget was $1.2 billion inbound and outbound. It lasted a few years!"
"Then in 2013 and 2014, Dr. Herrington continued, "there was a new funding model – the current local control funding formula. He was a pilot. This was certainly a stressful time with the onset of floods and fires which we all remember vividly. »
"It was one challenge after another. Flood and fire. And in 2020, of course, there was the Pandemic! This, as you well know, has been extremely difficult for students and parents trying to keep schools going through online education, Google Classroom, Zoom meetings, mask policies, etc.
"On top of all that," Dr. Herrington noted, "we have the key issue of declining enrollment. As a result, we are currently in the midst of two unification studies. They are also called feasibility studies. The goal is to assess whether the West Sonoma County Union High School District (WSCUHSD) and Santa Rosa City Schools (SRCS) can be revamped by bringing together small school districts to save money.
Dr. Herrington stopped at this point. The conversation turned to some of the major changes in education during his career. At the top of the list was a big surprise – Proposition 13! Homeowners love it because they only pay tax on 1% of their purchase price, but what does that do for education now? Not a lot. Property taxes stay the same, but tuition goes up! Education depends on local taxes. As a result, the ever-present and growing need for money to fund education feels the bite of Proposition 13 to this day and remains high on the list of changes according to Dr Herrington.
"When I got my teaching degree in 1971," Dr. Herrington recalls, "the school was reasonable. but that changed when Proposition 13 was passed in 1978, and its financial impact, to this day, continues to alter our education system.
"Another major change in education over the past 12 years," Dr. Herrington said, "has been, in my view, changes in family structure. The Great Society, in its time, was more cohesive than 'today, but at the same time, today's demographics are more diverse than before, and that's a big positive for California! Our brand new Great Society has embraced diversity, and I think that's great !"
As the conversation shifted again, the future of education, especially in Sonoma County, took center stage. First on the list was unification studies. "The unification studies will continue," Dr. Herrington said, "as we will continue to see enrollment decline."
It should be noted here that the 40 school districts in Sonoma County are the fifth largest number of districts among the 58 counties in California.
Dr Herrington continued: "On a positive note, we have begun a program shift in early childhood development, and by 2025 parents will be able to enroll their child at age 4. The important aspect of this upgrade to the program we call Transitional Kindergarten (TK) is that social skills and reading development will be increasingly balanced and will no longer be separated in emphasis.
On the other end of the K-12 dynamic, Dr. Herrington added that the future of programs, academic and/or professional, may integrate high technology into the curriculum to meet future needs for individual student guidance. .
"We are also proud to create a school for future teachers," remarked Dr Herrington. "We have started evening classes for those who want to study to become teachers! We call it the North Coast School of Education right here at SCOE headquarters. We created this school because we saw the need! We need more teachers!
As he nears the final two months of his superintendent career and the end of his 12 years as Superintendent of County Schools, Dr. Herrington is grateful for all that our community has done to support schools in recent years. years.
"Nobody wants to endure annual natural disasters that overlap with the worst pandemic in a century," he said. "But I will always be proud of all that our school staff and the wider community have done to support the students of Sonoma County. I hope we can continue to come together to empower them to create a brighter future." ."